Building for the Future
CSllc is the culmination of decades of diverse experience among its partners in healthcare, journalism, government communications, private industry, higher education, tourism and environmental sciences. This unique set of past talent has brought together strong skills in business development, marketing, communications, sales, research and professional writing.
A heavy background of social media, SEO development and website design makes CSllc an effective partner for businesses ready to brand or rebrand to meet today's marketplace.
The Partnership
Degrees tell one story about people. Experience tells more. But the attributes of a person gives you the picture of the people with whom you are entrusting your future.
As a beginning point you should expect honesty, integrity, commitment to doing it right, willing to work all sorts of extraordinary hours and people who view your investment in communications and marketing as an honor to serve.
What we offer is a combined 65 years in public relations, marketing, strategic planning, branding, journalism, website design, content and building, search engine optimization, social media content, newsletter design and publication, customer engagement and nurturing,  health and safety, publishing, promotional materials, photography, graphic design, advertising, professional writing, and entrepreneurship.
As trained journalists, our partners research your space as any trained investigator. Knowing a lot about you, your competition, your opportunities and your threats help us write a compelling case for selecting you instead of others.
Developing a strong clean brand identity is an important step in making you searchable online. Sometimes existing brand images are useful, often they no longer fit the required real estate of your online platforms. Logos are a step in branding. CSllc assures consistent messaging across the words and photos that are representing your business.
From fonts and colors to a custom design concept, to each and every word, CSllc develops beautiful websites. BUT it is important to know that the architecture of the website, the codes and structure that makes it work, is just as beautiful. Tightly designed fully integrated, set for ADA requirements and web privacy with a conscious positioning for Search Engine Optimization (so you can be found when someone looks for businesses like yours) is the real art of CSllc.
The variety of social media platforms is a minefield of responsibility for every business. The lure that an account is free is often tempting. At CSllc we are big believers in social media platforms that make sense for a given business. It is important to understand what each platform could produce for you and how much time it takes to maintain it.  Being selective and being vigilant about posting throughout each week AND responding immediately who contact your business via your platforms is vital to making this work for you.
Often overlooked, an actual strategic plan is an important tool for businesses. Committing to writing what your plan of action is going to be along with the contingencies for the unexpected is a key source of assuring that your messaging and marketing efforts are targeting your goals and keeping you nimble as the market changes. CSllc guides clients through the process of creating their plan or helping them update the one that has gathered dust on a shelf.
Warm, wonderful, inviting photographs convert shoppers to customers. Working with partners we can arrange for photography and/or videography. And sometimes, with direction from CSllc, the photo from your cell will provide exactly what we need. When thinking about photos be careful about people shots when you have no media written releases (especially when children are in the pictures) and watch for seasonal aspects which will date the photos. Your pictures should communicate visually with the customers you want to attract.
Our Motto
:
Businesses that succeed learn to listen not to what they think the market wants but to what the market tells them is needed.
The senior partners of CSllc bring decades of diverse experience and a dedication to work that brings the very best of your business to the public.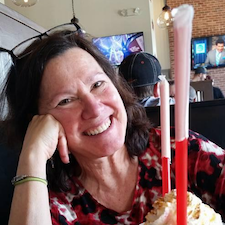 Amy Green
Partner
Marketing professional. Content writer. Social media manager. Researcher. Mentor.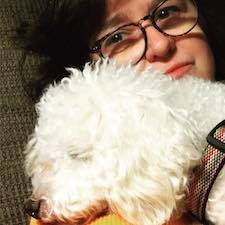 Claudia Johnson
Partner
Website designer. Freelance writer. Historian. Tactical Pro Web Builder.
Seeing is believing.  Our clients are very different. The one thing they had in common is that each started without a single word  on paper or a design concept in mind or ideas about how to present their businesses on a website when they began with CSllc. In every case we started from scratch knowing that one size fits nobody.
Let's Start Something together!

Reach Out!
Getting started is easy! It is one call, one email or one text away. Reach out and We will reach right back!