Let's get going.
CSllc Consulting is ready when you are to begin work on developing your comprehensive marketing strategy. The process starts with an old-fashioned phone call or an email. Where it leads is to a fully-integrated, branded presence from website design and build, to professionally written content, to social media setup and integration, to contact database development and nurturing, to production of traditional marketing materials.
Let's Get Started!
Call us at
or email us at [email protected]
Send us an email and tell us when to call, and we'll accommodate your schedule – day or evening. We understand that you may not be able to take time from your workday. We're happy to be flexible.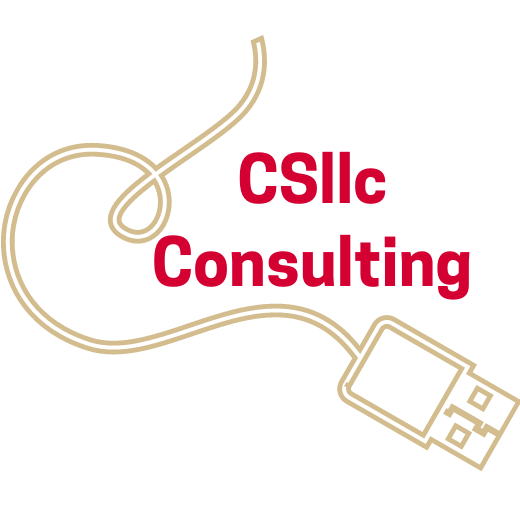 Our Design Process
It is most common for us to have an introductory meeting with you by phone during which we obtain an understanding of what you what to accomplish and what your business or company business is about. From there we will create a proposal to accomplish your goals with a priority of "must haves" and "recommended action steps."
Proposal
You will find that the proposal will include a budget based on our introductory meeting that will include services you will need (such as photography or videography).  There will also be a variety of items that you may want to consider once the initial items are completed. The proposal will include a tentative timeline for how long a time it will take to complete your project.
Once you have agreed to the proposal we will submit a contract. That is to be returned with a 50% deposit. The schedule for your remaining payments will be listed in the contract.
CSllc will then begin work. We will contact you as we have questions or when we require clarification. However, for the most part, you will not hear from us. During this time we will claim and build your GMB and other social media accounts that are appropriate for your business.
Completion
At the end of the project we will request a meeting with you and/or any colleagues who need to approve or want to become a part of the proofing party. At this meeting we will introduce you to your site, its functionality and some of the architecture upon which it was built.
The ball then is in your court for a couple of weeks to make edits, changes or request any design changes. Once those changes are incorporated, we will launch your site.
Maintenance
Businesses work with us in different ways once a site is launched. Some businesses with a strong internal marketing and IT department will assume the driver's seat for the future of the website, analytics, social site(s) and newsletter(s).
Other businesses, even those with a robust marketing and IT departments, often prefer to stay with CSllc for ongoing day-to-day management of the website, Google My Business, Google Analytics, social media postings and even the drafting and management of customer nurturing newsletters.